Marc Jacobs' Runway Had Miley Cyrus, '60s Style, and Diversity We've Been Asking For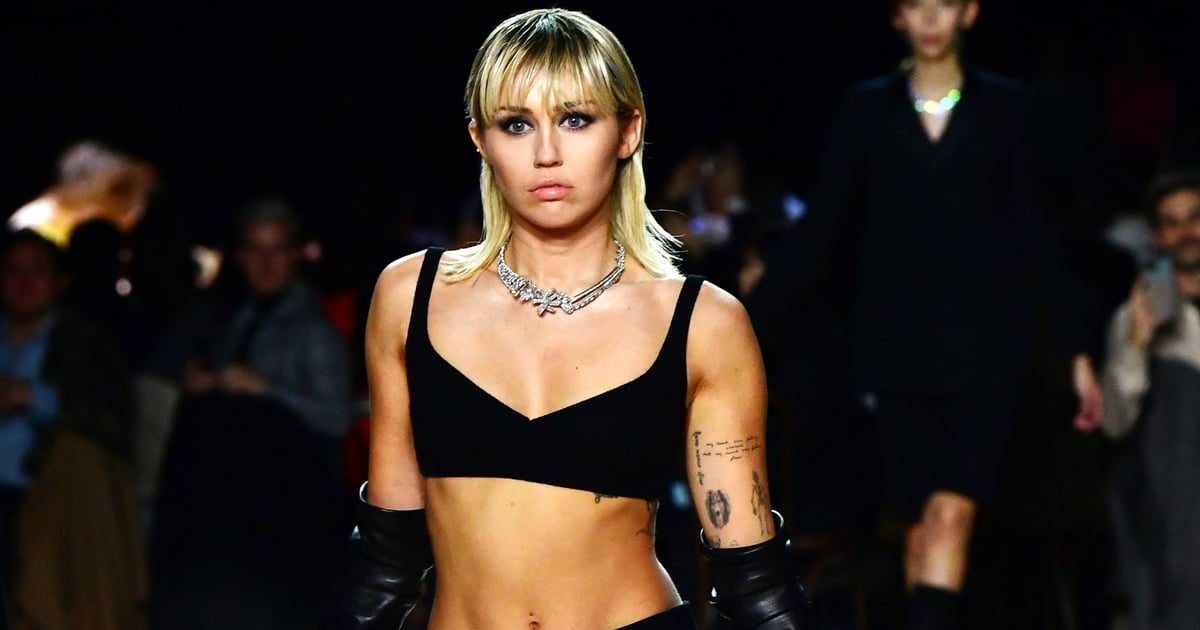 I loved everything I saw stroll down the Marc Jacobs Fall 2020 runway — from the genderless underwear sets in tomato red and mustard yellow to the colored tights and monochrome outfits complete with hair bandanas and peacoats. From Miley Cyrus' brief appearance in a bralette and pants, trailing her printed coat on the floor, as she would, to Kaia Gerber's recreation of her iconic Marc Jacobs banana yellow outfit, which she's been rocking a different version of since the Spring 2018 season. From the gorgeous glitter dresses that flattered all shapes and sizes to Marc's thunderous stomp during the grand finale, which shut off the lights at the Lexington Avenue Armory and dismissed the guests. Marc's stomp was as if to say: "This is the way fashion should be! And that's final!"
But the design influence here was heavily rooted in the '60s. Models walked two-by-two and performers danced through the mock cafe Marc set up as his stage. A lot was happening at once; a lot of different people, colors, and outfits commanded your attention. It was like watching a scene with Elvis and Ann-Margret right out of 1964's Viva Las Vegas; like catching a glimpse of Edie Segwick dancing through Studio 54 — especially given those short shifts and thick headbands.
Although the vibe was fun, there were plenty of sophisticated Jackie Kennedy-esque skirt suits. Gigi Hadid debuted one in white, and one even came in leather, as a brief nod to 2020's biggest trend. Where were glamorous red carpet gowns too — Bella Hadid and Karlie Kloss tookRead More – Source