First Case of Coronavirus Confirmed in Australia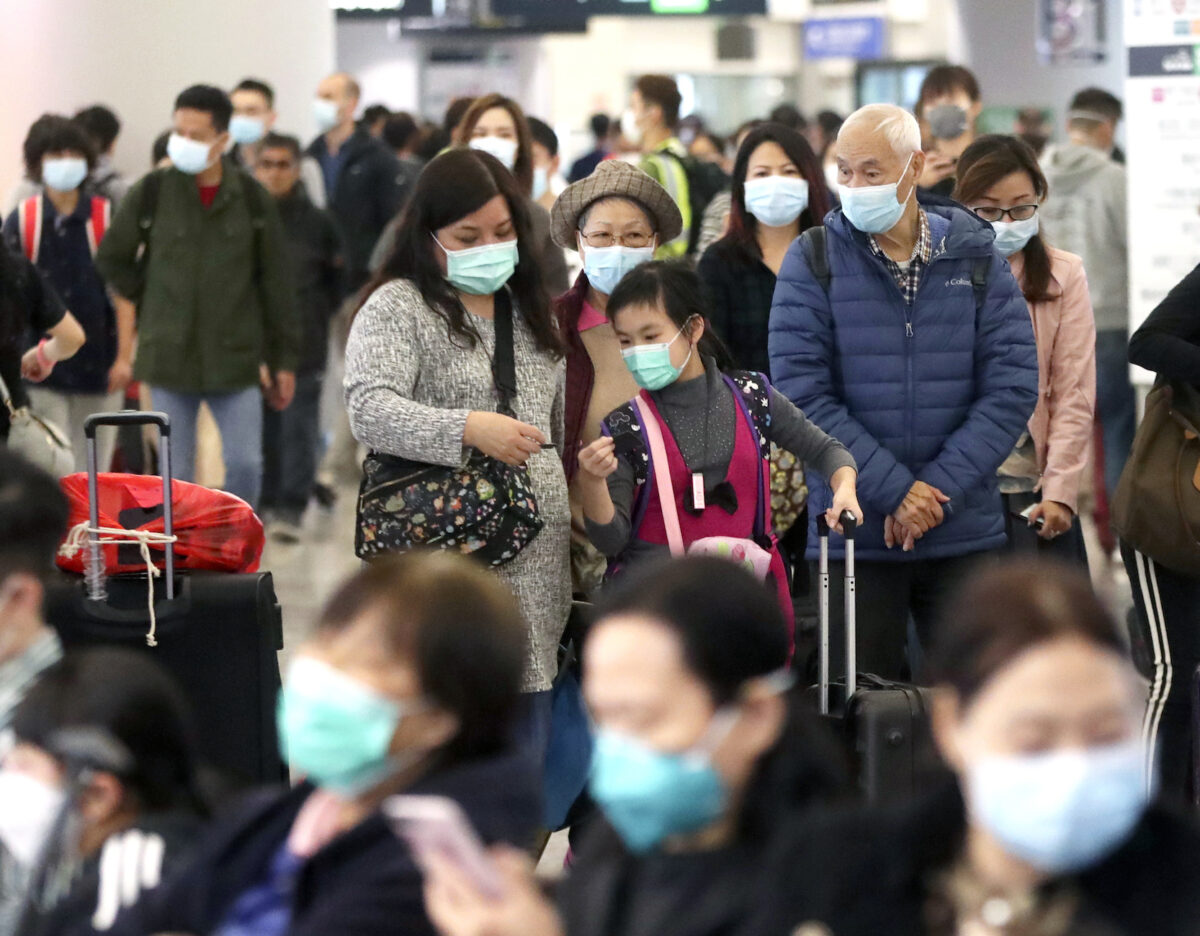 The first case of the novel coronavirus, dubbed 2019-nCoV, has been confirmed in the state of Victoria, Australia, while there are two "probable cases" of the virus in New South Wales.
Health Minister of Victoria, Jenny Mikakos, announced Saturday afternoon the first case in the country was confirmed —a male Chinese national in his 50s.
In Victoria, the infected Chinese man has been isolated in Monash Medical Centre in Clayton, in Melbournes southeast. He is being treated in a negative pressure isolation room. The man arrived in Melbourne around 9 a.m. on Jan. 19 after having spent two weeks in Wuhan, a city of 11 million people, which has been the epicenter of the outbreak.
He had flown from Guangzhou to Melbourne via China Southern Airlines flight CZ321, after having taken a connecting flight CZ3706 from Wuhan to Guangzhou.
He showed no symptoms while on the flight to Melbourne but tested positive for the virus on Saturday morning, Mikakos said.
The Victorian health minister said the risk of transmission is low, as the man has only been staying with family and has not been out and about. The man also called the hospital and GP ahead of time before attending. He also wore a mask.
"It is important to stress that there is no cause for alarm to the community. The patient is isolated and is undergoing treatment, and we do not have any further suspected cases at this stage," Mikakos told reporters.
State and federal officials would be stationed at Melbourne airport, and a hotline will be set up for people seeking information about the virus, Mikakos said.
Victorias Deputy Chief Health Officer Angie Bone said the mans family are being closely monitored.
Probable Cases in NSW
Later in the afternoon, two "probable cases" of coronavirus were flagged in New South Wales by the states health authority.
According to the Australian Associated Press, NSW Chief Health Officer Kerry Chant said that the two victims were two men aged between 30 and 60. She said they were not particularly unwell, but were being kept in hospital.
NSW authorities are testing at least five people on Saturday, with two others cleared on Friday.
An NSW spokesperson said in a statement that "We will not be disclosing the hospital locations of patients under investigation for privacy reasons," and that any confirmed cases will be alerted to the public.
Meanwhile, in Queensland, a total of five people were being tested for the virus on Saturday. Three of the five are from the Gold Coast. Four other people in Queensland were given an all-clear earlier in the week.
On Friday, Chant advised people who have come from Wuhan to seek help if they develop any flu-like symptoms.
"Were encouraging people who have come back from Wuhan, or who have been in contact with confirmed cases in China or in other countries, to please seek care if you develop any symptoms of fever, sore throat, pneumonia, a cough or respiratory symptoms of any sort," Chant said, according to AAP.
Currently, testing for the coronavirus takes about six hours, but the timeframe will likely be reducRead More – Source