Farewell my friend: Shabana Azmi pays tribute to Girish Karnad
Top News [hhmc]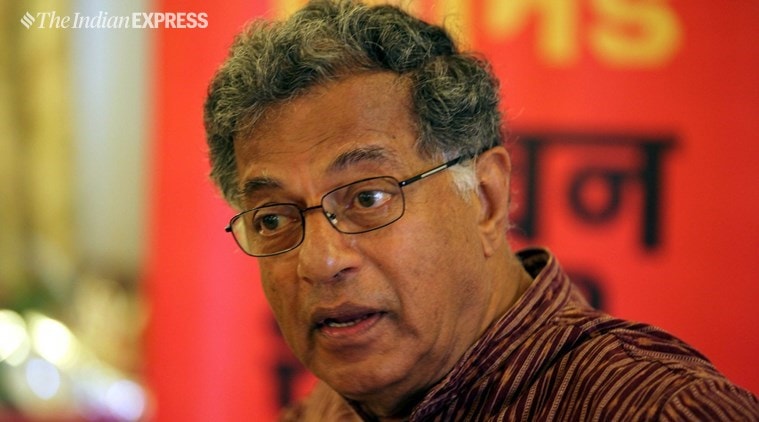 It was a collaboration that started with Shyam Benegals Nishant and now 44 years later, Shabana Azmi remembers theatre and film veteran Girish Karnad as a true intellect, whose life cannot be described in a single sound byte.
Advertising
Azmi on Saturday finally opened up about her work relationship with Karnad, who died at the age of 81 at his residence in Bengaluru after prolonged illness on June 10.
In a Facebook post, titled Farewell My Friend, the actor said she first heard about Karnad during the making of Benegals 1974 feature Ankur, when he assisted the director with the editing.
"Few people know that when Shyam Benegal first made Ankur it was a very lengthy film. Shyam roped in Girish to help him edit the narrative. Thats when I first heard of Girish."
Advertising
Azmi recalled that when Karnad was director at Film and Television Institute of India (FTII), he showed immense maturity in handling the students strikes that she said were headed by actor Naseeruddin Shah.
"It was a troubled tenureship because the students were on strike and very hostile. But Girish handled it with great maturity and compassion. Legend has it that Naseeruddin Shah was
in the forefront of the strike and there were some unpleasant altercations between them.
"But to Girishs remarkable credit that didnt deter him from recommending Naseer to Shyam for a very important role in Nishant — his first break in films that launched his career and established him as a fine actor. A lesser person than Girish could have been revengeful."
Popular Photos [hhmc]
In Benegals 1975 film, Azmi remembers that it was the first time that she shared screen space with Karnad. "I was playing the schoolmasters wife in Nishant. Girish played the somewhat timid school master – quite the opposite of what he was in real life Read More – Source
[contf] [contfnew]
[contfnewc] [contfnewc]